Surprise in Store for Nitzan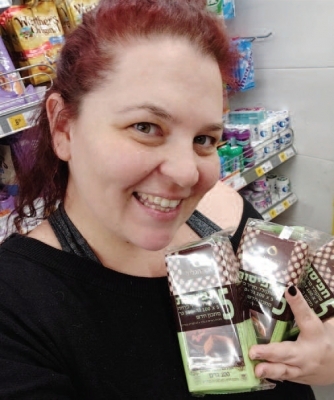 After winning the first season of Bake Off Israel in 2016, the Vered HaGalil Chocolate Factory asked me to bake the cake to be on new packaging for their dark chocolate. They requested two different cakes to choose from and loved them both. Time passed and the new chocolate didn't come out. Management changed and everyone working on the project was no longer there. I tried to find out if it was still happening but I couldn't get in touch with anyone so I just assumed it had been shelved. This week when I went to the supermarket and looked at the chocolate (just out of habit because I really didn't think it would happen), and there it was, my cake on the new packaging. A sumptuous surprise!

Stay Informed
When you subscribe to the blog, we will send you an e-mail when there are new updates on the site.
Comments
No comments made yet. Be the first to submit a comment