Poems of Dementia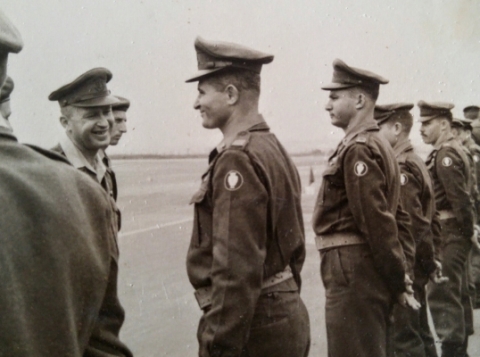 Uri Cohen was born in Tel Aviv in 1935. He became an officer in the Israeli armed forces and rose to the rank of Colonel. During his service, he received the second highest medal of honor (Itur Oz) during combat. After retirement, he was the GM of Misrad Hashikon in the north and later opened a retirement home in Kiryat Tivon.
He died in 2013 after a battle with dementia
I am not me
By Uri Cohen

I am not me, my intellect betrayed me,
changed its course,
flipped North to South.

All that moves falls, breathes heavily,
shadowing color and voice,
mocking me.

Thoughts soaring outside,
outside becomes inside,
and I am left naked in front of the chasm.

I have not a word left,
just a premonition,
In which I live like a reflection.

The story of my life
By Uri Cohen

The story of my life is stripping above me,
drowning in the ink,
that is left on its pages,
which desolate themselves,
from the jubilation of creation.

My open heart remains exhausted,
shuttered,
craven,
soulless,mourns the life that was,
and became a silhouette.

Timeline
By Uri Cohen

My timeline spirals in smoke rings,
of a past life,
without a resolution evoking within.

Only the eternal clock awakens its route,
in its muffled tickles of rust,
as if it counts,
one by one,
the days of light that remains.

And I sink into the pernicious silence,
in the depths of the lost time,
and I have no salvation…no redemption to brace me.

Notes from Rani Cohen, Uri's son
My father's dementia deteriorated very fast and started when he was 76. He had a lot of anger attacks, but never when I was around. He would not allow making any decisions without my approval like I was the father and he was the son.
Comments
No comments made yet. Be the first to submit a comment