Along Came a Hero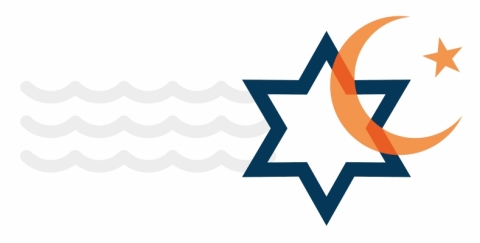 He rescued not only lives but faith in humankind as Arab world mourns Israeli who died saving Bedouin family from drowning
Yesterday's heroes in parts of the Western world are tumbling but others are emerging. Unlike the ingloriously departing generals, politicians, presidents, and traders that included humans in their merchandise, today's heroes are ordinary people who seek not fame or glory. They are simply doing their job.
But, it is anything but "simply" as they risk their lives doing it, and not too infrequently pay the ultimate price!
How can one not be moved by seeing the frequent profiles on CNN of doctors and nurses after months of dealing with Corona patients, succumbing to the disease themselves. You see their photographs and learn of their experiences. You hear their stories of putting in 18-hour shifts a day, not seeing their families and sleeping in congested passageways before returning to their wards.
To this growing list of heroes – ordinary people called upon to perform the extraordinary – add the name of 45-year-old Michael Ben-Zikri, an Israeli who drowned while rescuing a Bedouin family from drowning in a lake near Ashkelon on July 3.
All residents of the Bedouin town of Hura in Israel's southern Negev region, three children, aged 14, 10 and 7 and their 40-year-old aunt, found themselves caught in turbulence. Luckily, their frantic cries caught the attention of Ben-Zikiri. Successfully rescuing them, he then – while still in the water – suffered extreme exhaustion and disappeared from sight. Rescue forces were called to search for Ben-Zikri and sadly found him without any signs of life. Magen David Adom medics pronounced him dead at the scene.
His brave action will not be forgotten and following the Foreign Ministry sharing the story on its social media accounts in Persian and Arabic, Ben-Zikri emerged "a symbol of co-existence between Jews and Muslims."
The positive responses across the Arab world were quick, like this from an Iraqi commentator:
"This is true humanitarianism. There is no difference between humans; God has taught us to love one another."
While all too often, politicians across the divides will call each other names that should embarrass them, ordinary people can tell a different story as revealed by numerous internet users from all across the Arab and Muslim world who were touched by the story of Michael Ben-Zikri and shared their condolences with his family.
"Humanity has no religion, may he dwell in heaven and blessings come upon his families and loved ones for his noble act," wrote another user.
A user from Saudi Arabia by the name of Othman, mentioned in his comment a passage from the Quran in which God said that whoever saves a single soul is considered as if he saved all people.
Is this not reminiscent of the Mishnah's original text of the famous Jewish idea that:
"whoever saves one life [...] saves an entire world." (Sanhedrin 4:5)?
A user from Egypt hit the nail on the head with:
"The fact we have political differences with you guys doesn't mean there is a disagreement between us about humanitarianism".
Clearly, these users recognize that "there must be another way", reminding this writer of the song of that name by the 2009 Israeli Eurovision musical duo, Noa who is Jewish and Mira Arad who is Arab. This sentiment was captured by another user from Iraq who wrote:
"This is the people of Israel who love all and help all."
The London-based pan-Arabic Saudi news outlet Asharq Al-Awsat published rare words of praise for an Israeli. On the outlet's website, it ran an article describing the many Palestinians who visited the family of Michael Ben-Zikri to pay condolences and gave a detailed description of how the Israeli saved the Bedouin family.
Israel's Foreign Ministry's social media manager in the Arabic language, Yonatan Gonen, said that the post was shared all around the Arab and Muslim world.
"Users from Morocco to Iraq, from Oman to Syria, could identify with the story and unanimously pointed at Michael's heroism on a very large scale, some even pointed Israel's coexistence as a role model."
When he was laid to rest in the Ashkelon cemetery, dozens of Hura residents attended his funeral. Ben-Zikri is survived by his wife and three children.
In a historic first, Michael Ben Zikri's family will be awarded the Civil Medal of Distinguished Service, to commend "exemplary behavior in Israeli society." Israel's President, Reuven Rivlin will present the award at the end of the shiva mourning period to Ben-Zikri's wife, Cheli, and their children. Attending the ceremony at the president's residence in Jerusalem will be the al-Karem family from Hura.
How noble acts can so change perceptions and public discourse.
Only a few days earlier in July, Israel Arab lawmaker Ayman Odeh, was subjected to a barrage of insults from his Jewish fellow parliamentarians for participating in a video conference against the proposed "annexation" such as: "Ayman Odeh belongs in the Ramallah parliament."
This was no way to speak about the head of the Joint List faction who, whether one agrees or disagrees, had every right to oppose the annexation as do all Israeli citizens.
Odeh however was unfazed. Only days after being verbally assaulted by his parliamentary peers, he reacted to Ben-Zikri's bravery commenting:
"We will make sure his noble act will influence the next generations of Jews and Arabs."
The Joint List chairman said further that "humanity is what will win" and that the Bedouin town of Hura will name a street after Ben-Zikri.
A frequently outspoken critic of the Israeli government, former Arab MK Taleb el-Sana attended the funeral and vowed that Ben-Zikri's memory will also be honored by the naming of a street after him in Lakiya, the Bedouin town in Israel's Southern District, where el-Sana lives with his wife and five children. He told the grieving family that "the entire Arab community, from the north to the south, each house, shares your pain."
Naming streets after an Israeli in Arab towns would really be a new 'sign of the times'.
Comments
No comments made yet. Be the first to submit a comment