All Set For Year of Excitement!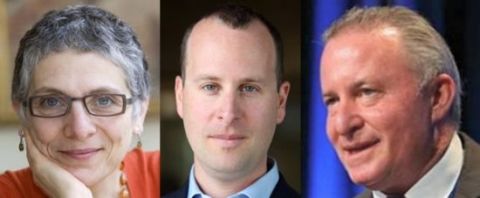 ESRA celebrates 40th anniversary with interviews, talks and music.
And it all gets underway on May 14 – Israel's Independence Day
1979 was the year our Honorary President and Editor of this great magazine, Merle Guttmann, founded ESRA. Under her dynamic leadership the organization has blossomed into the incredible vehicle for English speakers it has become today. With ESRA branches from Nahariya to Eilat, members can enjoy stimulating programs and support community projects, as well as enlist in a diversity of volunteering opportunities.
In 2019, ESRA's flagship project "Students build a Community" will be celebrating its barmitzvah year.Carefully chosen students are offered rent-free accommodation in areas of severe deprivation in exchange for mentoring the kids on the block – it's a win-win situation. Well over 1000 children have benefitted from this project, leading to a more cohesive and productive community.
2019 marks ESRA's 40th birthday. To celebrate this very special occasion, ESRA is putting together an event not to be missed. A day filled with top lecturers speaking on different topics, and musical entertainment of the highest order.
A foretaste: journalist Melanie Phillips will be in conversation with Yaakov Katz, editor in chief of The Jerusalem Post – moderated by Steve Linde, editor-in-chief of The Jerusalem Report.
Lovers of the Beatles will enjoy the live performance of The Beatles Magical Mystery Tour Group.
An all-day non-stop choice of lectures by outstanding personalities, a variety of entertainment, stands and so much more will be available from 09.30 until 17.00.
DATE: May 14th, the day back in 1948 when the Israeli Declaration of Independence was proclaimed by David Ben-Gurion in Tel Aviv – yet another reason to come along and celebrate with ESRA its amazing contribution to the State of Israel.
VENUE: Shefayim Kibbutz Hotel
Comments
No comments made yet. Be the first to submit a comment