Hypnosis, Massacres, and Other Related Issues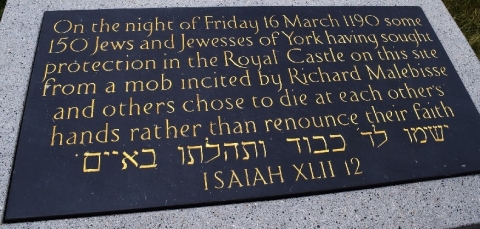 Long ago during my youth, I was attracted to a demonstration of hypnotism at my local Jewish youth club. I was so amazed by this demonstration that the following day I went to the local library and took out several books on the subject. I read these books avidly and, when I thought that I knew enough, I went to school and searched for a volunteer upon which to test my skills. We had hardly got going when I was busted by a teacher and promptly marched off to the headmaster, where I expected at least a caning and my parents being summoned to the school. The headmaster called me into his study and started to tell me off until he finally broke out into uncontrollable laughter and kicked me out with no punishment. I never tried hypnosis again.
Several years later, in the 1970s, I was attracted to a TV program introduced by Magnus Magnusson about a hypnotist who took people back to their early childhood and beyond to previous incarnations. One subject, who had never spoken French or visited France, described how he was a French sailor in the 18th century. He described a stately house in France in fine detail and started to speak naval French of that period.
But the piece de resistance was a woman who went back to the 16th March 1190. She was Jewish and lived in York. She described how the mob chased after them and they hid in a crypt in York Minster, the cathedral in York that is still standing today. When the mob dispersed, they made their way to Cliffords Tower in the royal palace where the mob discovered them again. They barricaded themselves in the wooden tower but the mob threatened to burn it down unless they came out and converted to Christianity. A couple came out and were promptly hacked to death by the mob and the remainder decided to commit suicide at the hand of the shochet. The mob burned down the tower and from that day there has been a cherem, a religious ban, on Jews visiting York.
Magnus Magnusson explained that all the names of places and details given were correct except for the fact that York Minster didn't have a crypt. However, the program was broadcast again about two years later, but this time there was an addendum in which Magnus Magnusson explained that, since the first airing of the program, York Minster had been renovated during which flagstones were raised revealing the crypt. Since then, I have become a firm believer in reincarnation.
In the early 1980s Sainsbury's started excavation for a new supermarket in York. In an area designated as the carpark they started finding bones that were lying in straight lines, rather than haphazardly as the Christians buried in the middle ages, and suspected a Jewish cemetery. They contacted the Jewish authorities who confirmed it was indeed the site of a Jewish cemetery, and Sainsbury's agreed to carefully gather the bones they found and to build a small garden to re-inter them at the side.
The Jewish authorities in their wisdom decided to remove the cherem and an unfortunate date of 8th July – corresponding to 9th Tammuz, the exact day 2407 years earlier when Nevuchadnezzar breached the walls of the first temple in Jerusalem – was selected for the ceremony with both Jewish and civil dignitaries attending. It was a sunny day, not a cloud in sight, but during the night a rogue lightning bolt struck a part of York Minster that is constructed in wood, setting it alight, destroying that structure and causing over £2 million of damage to the cathedral. Apparently, the Jews were taxed to build that very part of York Minster since, in the11th and 12th centuries, churches were still being built of wood. The reader is invited to draw his own conclusions about what caused the fire but I know where I stand! Since 1984 a sign erected at the Sainsbury's site commemorates the re-internment and warns Cohenim of the extent of the Jewish cemetery so that they should avoid that area.
Comments
No comments made yet. Be the first to submit a comment