InCarEye Technology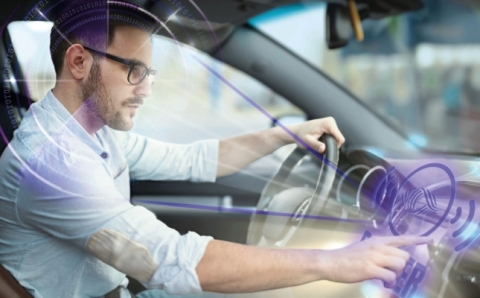 Cutting-Edge Technology Will Prevent Mobile Phone Distraction While Driving

There is a universal addiction to cell phones and the devices in turn are a major cause of traffic accidents worldwide. About 25%-35% of all road accidents in Israel are caused as a result of cell phone use in cars. To combat this phenomenon, senior executives in Israel's car industry, veterans of the Traffic Division of the Israel Police, and former IDF officers have joined together to create InCarEye, a cutting-edge Israel startup.

InCarEye provides a comprehensive and innovative technological solution to driver distraction. Its unique technology, which combines built-in artificial intelligence (AI) systems with a video analytics sensor, scans the driver's body and processes advanced analytics relating to the driver's movements while the vehicle is in motion. The InCarEye solution is designed for Tier 1 automobile manufacturers, vehicle fleets, insurance companies and insurance tech, bus companies and truck owners, among others.
InCarEye is designed to identify all types of distractions, sound a warning and even reconstruct behavior history and predict expected behavior, with the main emphasis at this stage placed on mobile phone distraction. The technology analyzes in real-time the reactions of drivers to their mobile phones while they are at the wheel, and alerts drivers to possible danger from their behavior.
The InCarEye system includes hardware embedded in the vehicle that operates independently of it, without any need for the driver's involvement. AI algorithms teach the system to recognize the driver's behavior, while unique sensors and tiny smart cameras know how to identify the driver's movements and analyze and transmit them. When necessary, it will generate an alert in the cabin, sound a voice warning or activate another indicator. After two consecutive alerts, a third external one is activated using the four emergency buttons in the vehicle to warn drivers and pedestrians nearby.
InCarEye's founders include retired Deputy Superintendent Ilan Mor, a former senior official in the Transportation Department of the Israel Police; Shlomi Ofir Afriat, founder and chairman of the company; Ofer Segal, CEO and co-founder; Zohar Raz, partner and safety expert, who is an accident investigator for Israel's National Road Safety Authority; and Eyal Avidov, a partner and business executive for the international market.

Government intervention and legislation will be necessary to require drivers, organizations and car manufacturers to implement technologies that reduce distraction while driving. In Europe, every vehicle driving on the road will be required to be equipped with a distraction prevention system and a black box for the vehicle beginning in 2023. In the U.S., states such as Texas and California have also begun to adopt this standard.
"While existing technologies focus on monitoring the driver at and above the shoulder, InCarEye monitors the driver's seat, and from this we obtain a deeper understanding for the purpose of predicting abnormal behavior," explains Shlomi Ophir Afriat, founder and chairman of InCarEye.
Afriat believes that the unique nature of InCarEye technology lends itself to improving additional areas of motoring safety.
"We anticipate that in the near future, given the superior analytic capabilities of the system, we will be able to expand the scope of monitoring distraction from cell phone use to other aspects, such as responding to autonomous vehicles and detecting children left in the car."
For more information visit: www.incareye.com
Comments
No comments made yet. Be the first to submit a comment